Winners of the 2021 ASM Agar Art Contest
Wed, 02/03/2022 - 09:29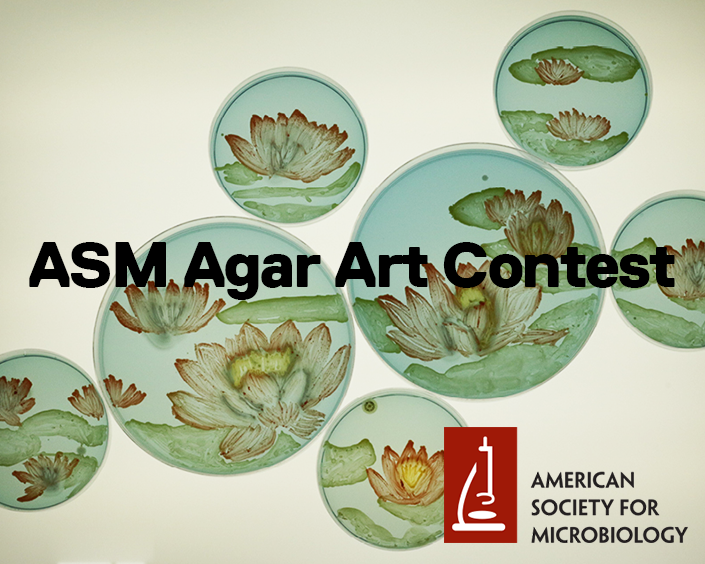 As commented in a previous post, the American Society for Microbiology (ASM) holds the ASM Agar Art Contest, where science and art merge. How do they do it? The artists use either naturally colorful or genetically modified microbes as 'paint,' and use bacteriological agar as a 'canvas.'
In this edition, 300 artworks from 34 countries entered the contest, inspired by the theme 'microbes are beautiful.' There are three categories: Traditional Professional (participants who create their culture in a formal laboratory setting), Traditional Non-Professional (works created in an informal setting) and Open (artworks that used any type of media).
These are the winners of the Professional category: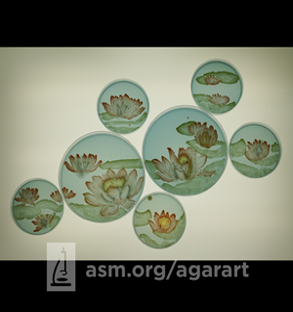 1st place: 'Microlilies' by Sonja Borndörfer, Norbert W. Hopf and Michael Lanzinguer, Germany.
Microorganisms growing on cystine-lactose-electrolyte-deficient agar plates. The orange was achieved using the bacteria Rhodococcus rhodochrous and the green pads were realized by making a solution comprising sterile water and Micrococcus luteus and applying it to the agar.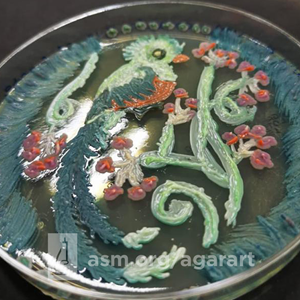 2nd place: 'Guayacan Feathers' by Marlene Luengas Bautista and Yanet Trovar, Mexico.
The colors of the plumage and how the color of its body varies depending on the light stand out. It has green, blue and emerald tones, and a dazzling yellow beak.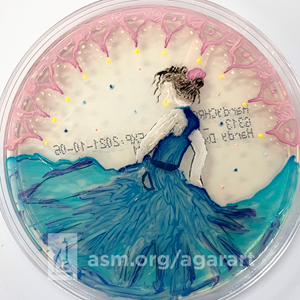 3rd place: 'Fiesta Flamenca' by Mireya Duran, Texas.
Klebsiella pneumoniae and Enterococcus faecalis were used for the skirt. The skin is made from a blend of Candida albicans and Staphylococcus aureus. The rose in her hair is thanks to Staphylococcus saprophyticus and her hoop earrings were obtained from Micrococcus luteus. Her curls are composed of Salmonella enterica.
This year's edition will open for submissions in September 2022. We are looking forward to seeing the next winning entries.