Agar Art
Fri, 18/12/2020 - 08:27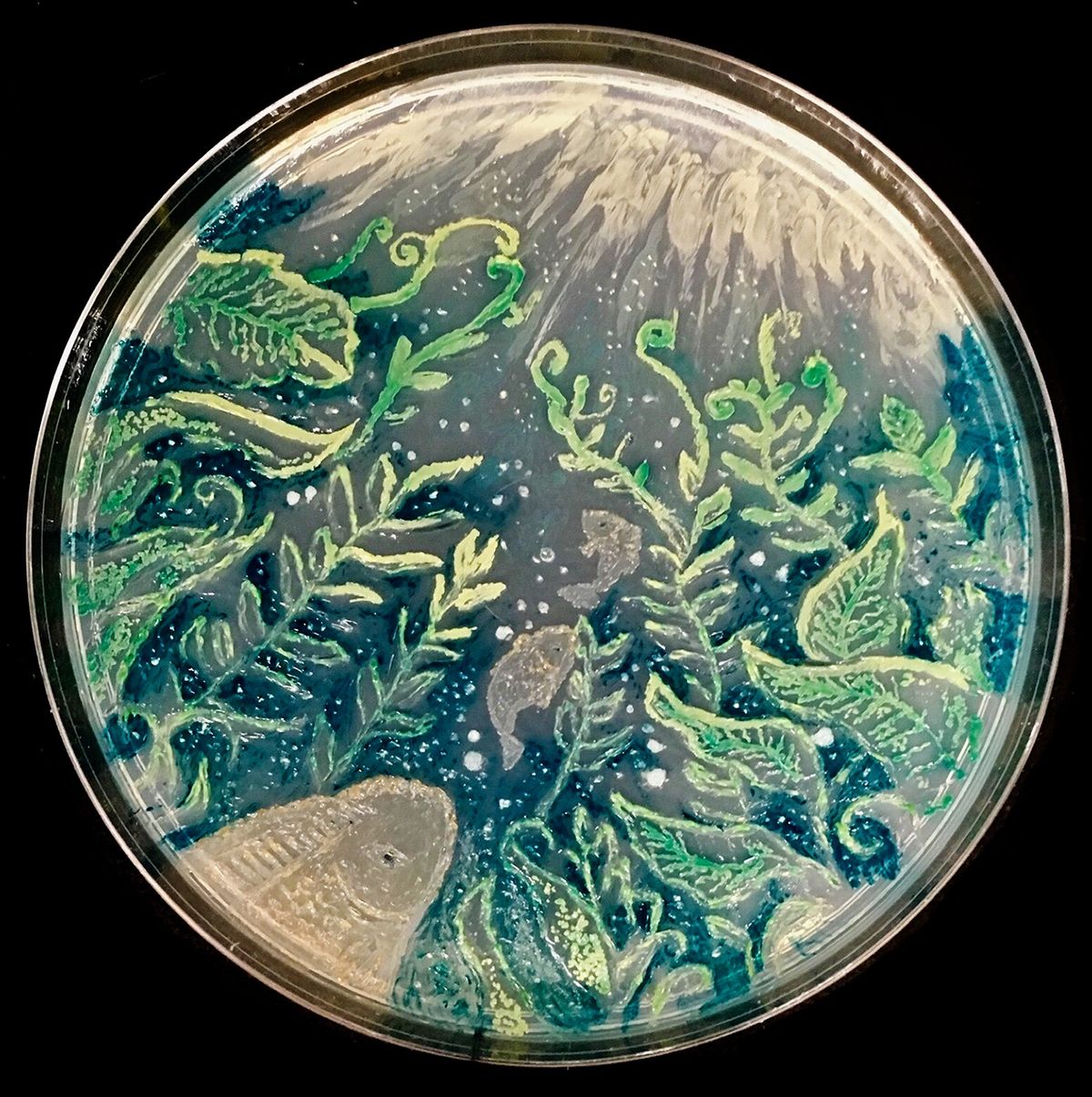 'Artworks with living bacteria'. This is the motto of the Agar Art contest, a project that the American Society for Microbiology (ASM) has been carrying out annually for the past 5 years. This society was born in 1899 with the mission to promote and advance the microbial sciences. The starting point of the contest was that, just as nature has inspired art throughout history, microbiology can become a source of inspiration as well. Thus, the primary intention was to bring together scientists and the public interested in science and microbiology and, moreover, to help eliminate the prejudices that society has against bacteria and viruses.  
'The aim of Agar Art is to offer a space for the creativity of ASM's scientists and to highlight the beauty and diversity of the microbial world,' said Katherine Lontok, ASM's Public Diffusion Manager during the last edition of the contest. 'Microbes, such as bacteria and viruses, are often seen in a negative light as people associate them with disease, but many of them are not only very beautiful, but they are also essential to our world. 
Contest basis are simple: all the works submitted must be created using living microbes growing on patterns painted on agar. They must be presented on a petri dish, thus composing the figure chosen by the author. The works can be observed with the naked eye, with no need of using a microscope. Scientists, amateurs and even children can participate. The winners are chosen based on the creativity, originality and quality of the design of their artwork, as well as the scientific accuracy of the descriptions and their ability to reach the general public. There are 4 contest categories: general, public's choice, under 13 and under 10. In 2019, 347 artworks were submitted from 43 countries.  
During the 5 editions, the 'bioartists' have created the most incredible artworks. Reproductions of artworks such as Van Gogh's Sunflowers or Monet's Water Lilies, representations of constellations, animals, landscapes, views of cities such as Florence, portraits such as one of Barack Obama, and even a huge volcano were submitted.  
The 2020 edition is underway and, as of November 10th, you can start voting for the public's choice award on the association's Facebook page.