We look forward to seeing you at Natexpo 2023!
Tue, 10/10/2023 - 07:33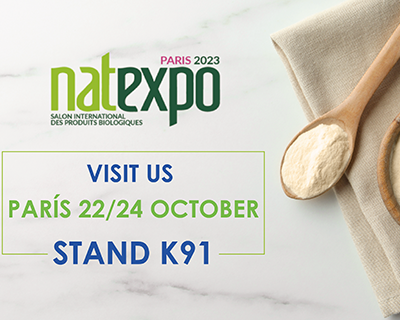 The countdown has begun! This fall, Hispanagar is participating in one of the most exciting events in the world of organic products: Natexpo 2023.  
From October 22-24, we will be in Paris attending this leading international trade fair bringing together the leaders and enthusiasts of the healthy and sustainable food industry. 
Come and visit us at Stand NºK91 and discover our certified organic agar, Ecoagar, which has been produced respecting our natural resources. 
Many of our customers in the food industry have already incorporated Ecoagar in their production processes: sweets and confectionery, dairy products, meat industry, etc. 
The reason being is its versatility in offering numerous benefits (a satiating effect, fiber intake, 0 calories...) without any change in scent, color or product taste. 
Feel free to contact our technical team for any of your questions.