Molecular screen, do you know de advantages of these derivatized agaroses?
Fri, 02/12/2022 - 07:53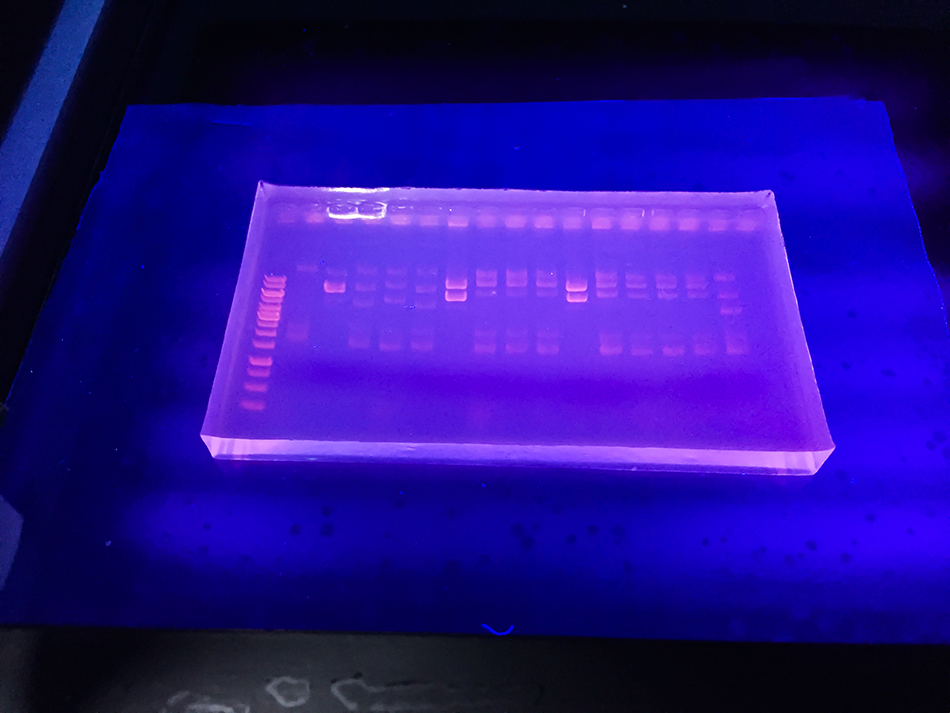 Agarose is a polysaccharide extracted by means of isolation and purification from agar, consisting of alternating units of β-D-galactopyranose and 3.6-anhydro-α-L-galactopyranose with 1-4 linkages. It is a very useful tool as a gelling agent in various applications such as high-resolution electrophoresis gels and cell culture media.
Hispanagar offers, in response to market demand, Molecular Screen agaroses, which by chemically modifying their structure we obtain a new chemical 'skeleton' that increases the separation capacity of nucleic acid fragments smaller than 1000 bp.
In this way we obtain agaroses with a resolution capacity, in some cases, close to that obtained with polyacrylamide gels. The gels of these agaroses, even at very high concentrations, show a high transparency that allows a very clear visualization of the bands.
The different Molecular Screens that we offer to our customers are:
MS4 Agarose: with a gelling/melting temperature close to Low Melt, this is the agarose with the highest molecular sieving capacity. It has a low viscosity that allows the creation of high-concentration gels to increase the sieving capacity.

MS6 Agarose: it has a resolution efficiency focused on small DNA fragments and PCR products. It is free of DNAases / RNAases and its DNA Binding is very low.

MS8 Agarose: its DNA Binding is very low, and it is free of DNAsases/ RNases

.

It is recommended

especially for analytical DNA gels ≤ 1,200 bp and PCR products.

Agarose MS12: It also has low DNA binding and is free of DNAases/RNases.

At a

concentration such as 2

%, its separation capacity is 500 -1500 bp.

Nugel 3.1 Agarose: especially recommended for separating PCR products. It forms strong gels that are easy to handle and is suitable for blotting medium-sized fragments (1,000-10 bp).
If you have any doubts or want to know which is the most suitable for your needs, please contact our experts.