MOST FREQUENTLY ASKED QUESTIONS ABOUT AGAROSE GEL ELECTROPHORESIS
Thu, 19/12/2019 - 10:59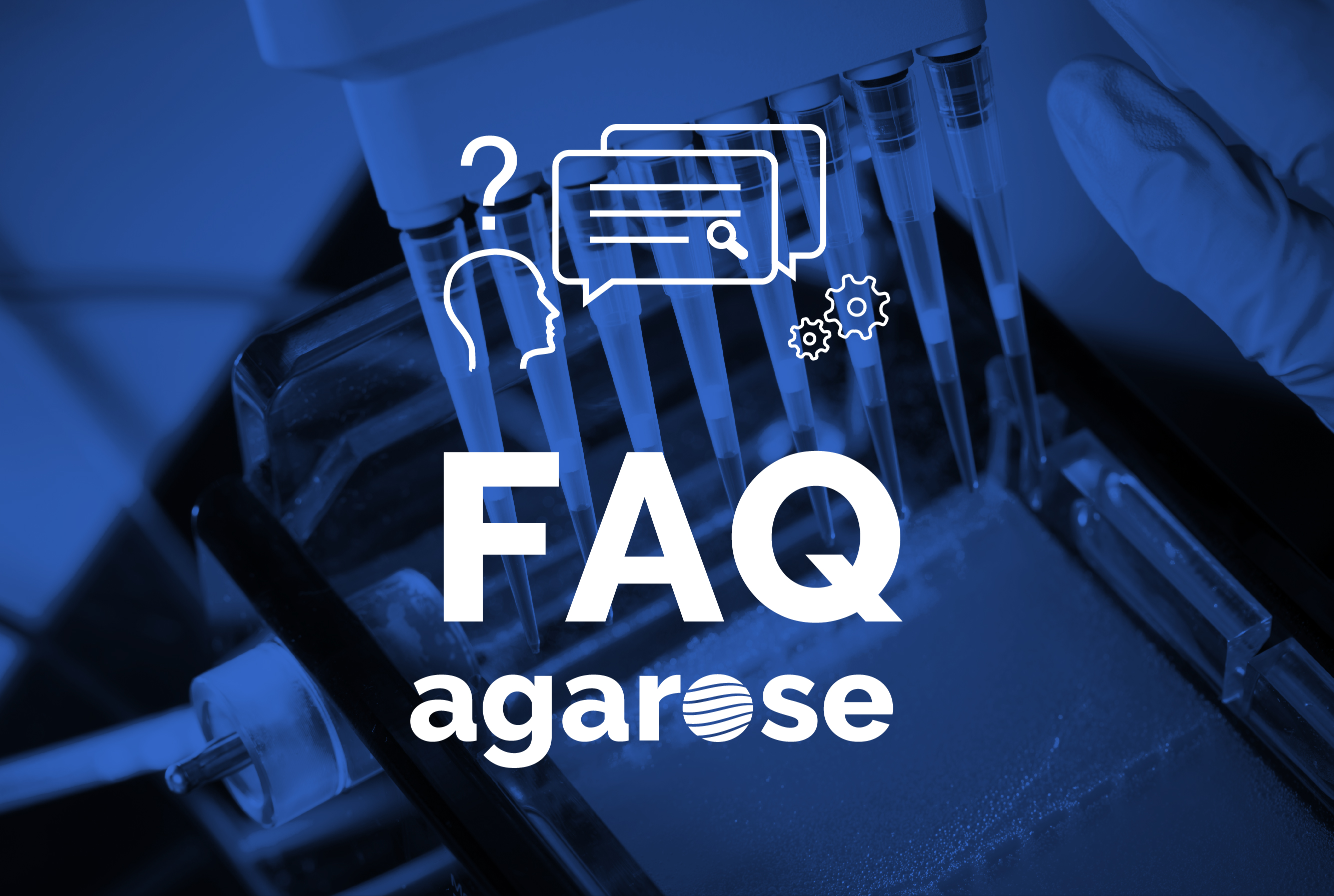 1. What factors do I have to take into account at the time of choosing the type of agarose? 
2. What agarose concentration should be used in the preparation of a gel? 
3. What buffer systems should be used to optimize recovery of electrophoresis gels? 
4. What is the recommended buffer to be used in analytical electrophoresis? 
5. What is the recommended buffer in preparatory electrophoresis? 
6. Is it important to work with buffer recirculation during long electrophoresis time periods? 
7. At what voltage should an agarose gel be run? 
8. Sometimes the bands appear wavy - What could be the cause? 
9. What quantity of DNA is to be loaded per well? 
10. How should the gel be prepared to obtain the best resolution? 
11. Which agarose dissolution method is recommended? 
12. How can the formation of foam be prevented during the dissolving process?