Hispanagar: Quality products
Thu, 17/03/2022 - 09:24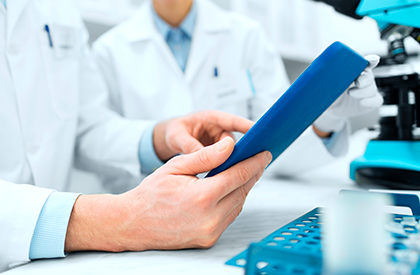 As businessman Jack Welch said, "quality is the only path to growth". The purpose of any reputable company is to provide its clients with products of the highest possible quality. Therefore, our work at Hispanagar is based on the experience built throughout our more than 50 years' history in order to offer you quality products and always keeping your needs in mind. This makes us one of the leading global manufacturers of algae extracts. 
The quality of the final product lies in our complete control over the production chain: from the collection of algae in oceans across the world, through the production process and ending with the export and personalized support to each client.  All this is evidenced by the certifications we have obtained. 
We have been  ISO 9001 certified for more than twenty years; this standard certifies compliance with current regulations and provides the necessary security and guarantee for client satisfaction. 
We are also IFS Global Markets certified, endorsing us as a manufacturer that guarantees the food safety of our products, as well as the use of good manufacturing practices and Food Defense. Our products are also Halal and Kosher certified to meet the needs of different types of stakeholders. 
Finally, the organic production certificate confirms that Hispanagar's products are made with respect for the environment and from all-natural ingredients to ensure high quality.