Hispanagar joins the european project CIRCALGAE
Tue, 20/12/2022 - 15:49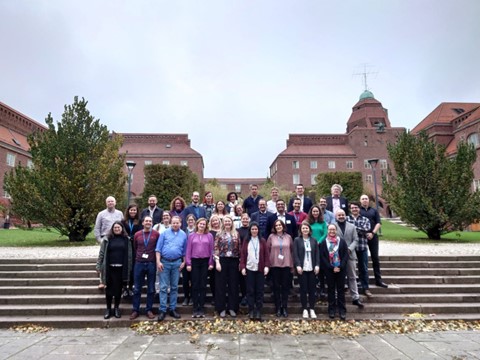 Last October, the first meeting of the 21 partners of the European project CIRCALGAE, of which Hispanagar is a member, took place to discuss and organize the work plan for the next 4 years.
This project has one objective: to revalue algae waste by obtaining high value-added products. Thus, this project will transform waste into ingredients for the texturized vegan food industry, food ingredients beneficial to health, fiber-rich feed, and formulations for the cosmetics sector.
In this way, a new concept of blue biorefinery is created, capable of obtaining high value-added products with a significantly reduced environmental impact, from beneficial and functional ingredients.
The plan arose from the need to revalue algae biomass, hitherto underutilized, through new production processes that fit within the framework of the European Union's sustainable policies.
During the project, the consortium, of which Hispanagar is part, will develop 12 demonstration products to validate the potential of the new ingredients obtained from algae for these key sectors.
With this project, we aim to bridge the gap between the algae-producing sector and the food, feed and cosmetics sectors and make a real impact on the blue bioeconomy in Europe.