Christmas recipes with Agar: Christmas cookies
Wed, 23/12/2020 - 12:54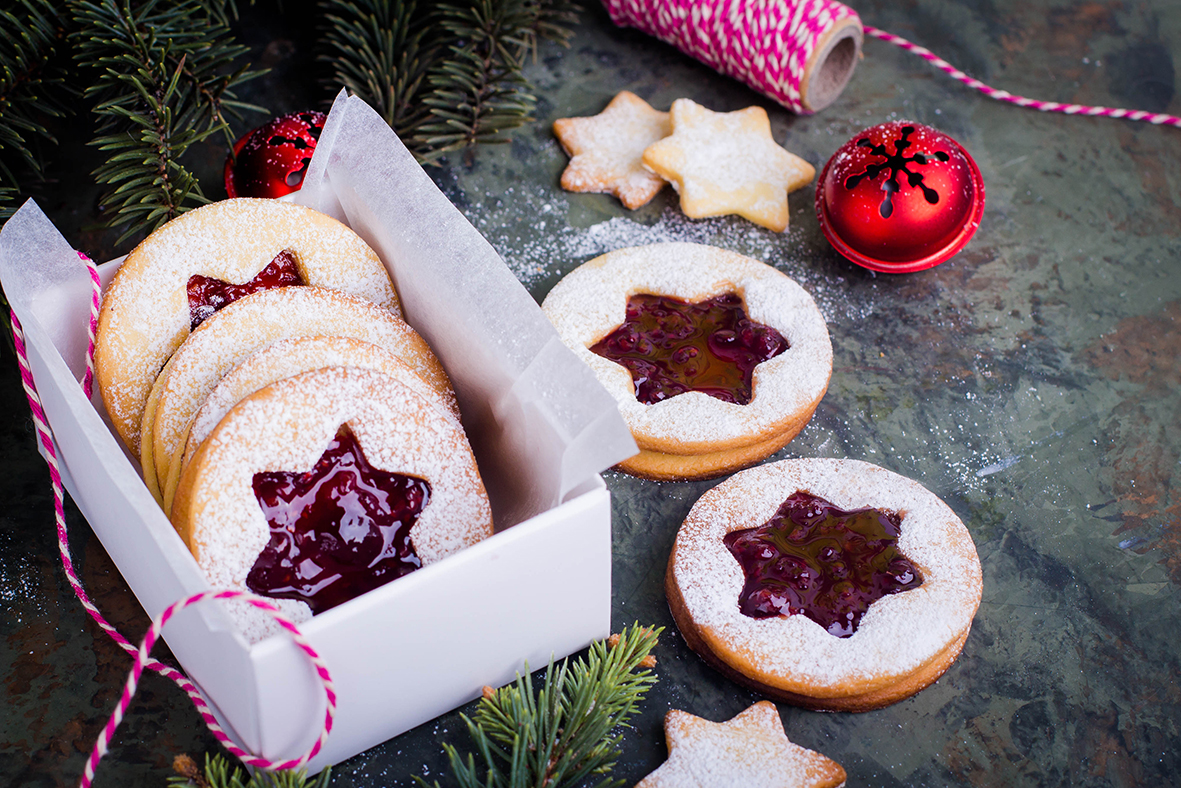 Agar has multiple applications in nutrition. It can be used at home to thicken sauces, make gelatins, prepare desserts... Christmas is coming and Hispanagar wants to share with you a few ideas for your Christmas desserts. Don't miss out on this delicious Christmas cookies recipe.
Ingredients:
200 gr of flour,
60gr of ground almonds,
100gr of cane sugar,
Grated rind of 1/2 lemon (untreated),
2 envelopes of vanilla sugar,
2 egg yolk,
100gr of butter,
50gr of coconut oil (Dr. Goerg),
1 pinch of salt,
60gr of jam or jelly with Pronagar
Elaboration:
Mix together flour, sugar, salt, vanilla sugar, lemon zest and egg yolks. Cut the butter into small pieces and add. Next, we will knead quickly until we obtain a uniform dough. Form two rolls, wrap in aluminum foil and leave to rest for at least 30 minutes in the fridge.
We preheat the oven to 170ºC.
We take portions the size of a hazelnut and with our hands we form balls that we will place on the baking tray. Once they are all formed, with the tip of a floured finger, press on the dough balls to form a small hole. Put a small amount of jam in the holes.
Place the tray in the oven and bake for approx. 10-15 minutes, making sure they don't brown too much. Place the rest of the jam in a saucepan and heat until it boils. Remove from heat and carefully fill in the gaps.
Put the cookies back in the oven that is already off and open, let them rest for 10 minutes.
Take out and let cool.